Above: an Al Ross cartoon. Love that simple sketchy line.
More cartoons from GREAT CARTOONS OF THE WORLD Edited by John Bailey, copyright 1967 by Crown Publishers, New York, NY.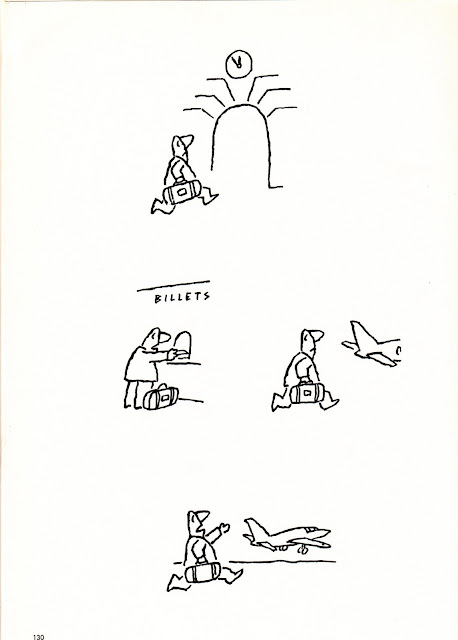 Here are some wordless stories about this ironic, funny world we live in. Above, here's
Bosc
, writing about luck and death.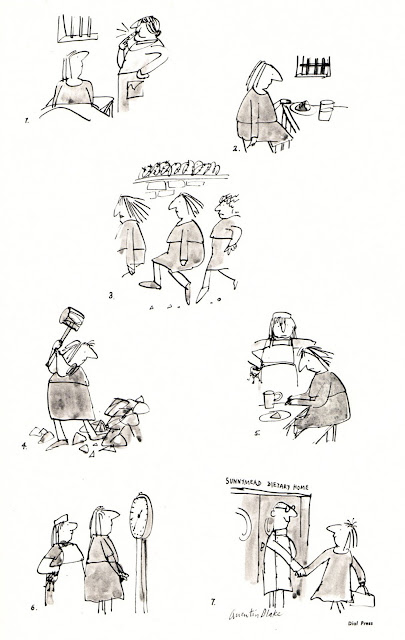 Above:
Quentin Blake
who was a gag cartoonist, before he turned full-time children's book illustrator.
Above: another cartoon by Bosc about what is art. Oo la la.
Sempe
gives us a multi-panel epic.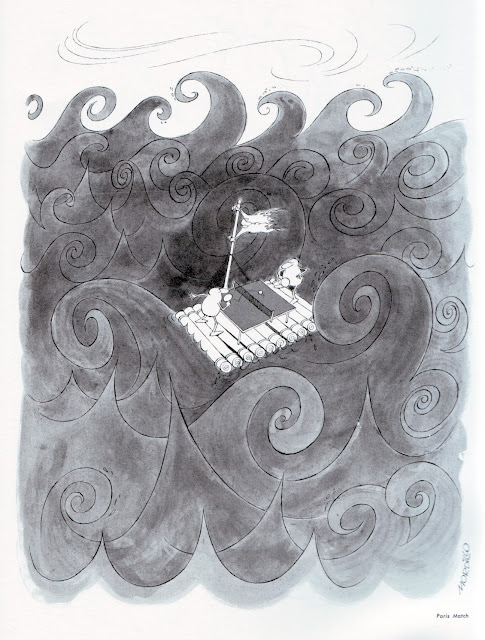 Mordillo
's world is slightly insaner than anyone else's.

Syverson's line: I look at it and marvel at its liquid energy. A forgotten master.
-- Edited from an original October 16, 2009 blog entry.